A piece of furniture that does not lack style!
Here is a functional bathroom cabinet, two side drawers allowing permanent access to toiletries without opening the large drawer.

The Evok furniture is available in polymer with 16 colors or in massive oak with 3 colors.

It exists in width 80 cm, 100 cm or 120 cm. The drawers can be placed in offset or superimposed.

The Evok furniture will fit in a relaxing and sophisticated atmosphere, and will meet all your expectations thanks to its large storage capacity.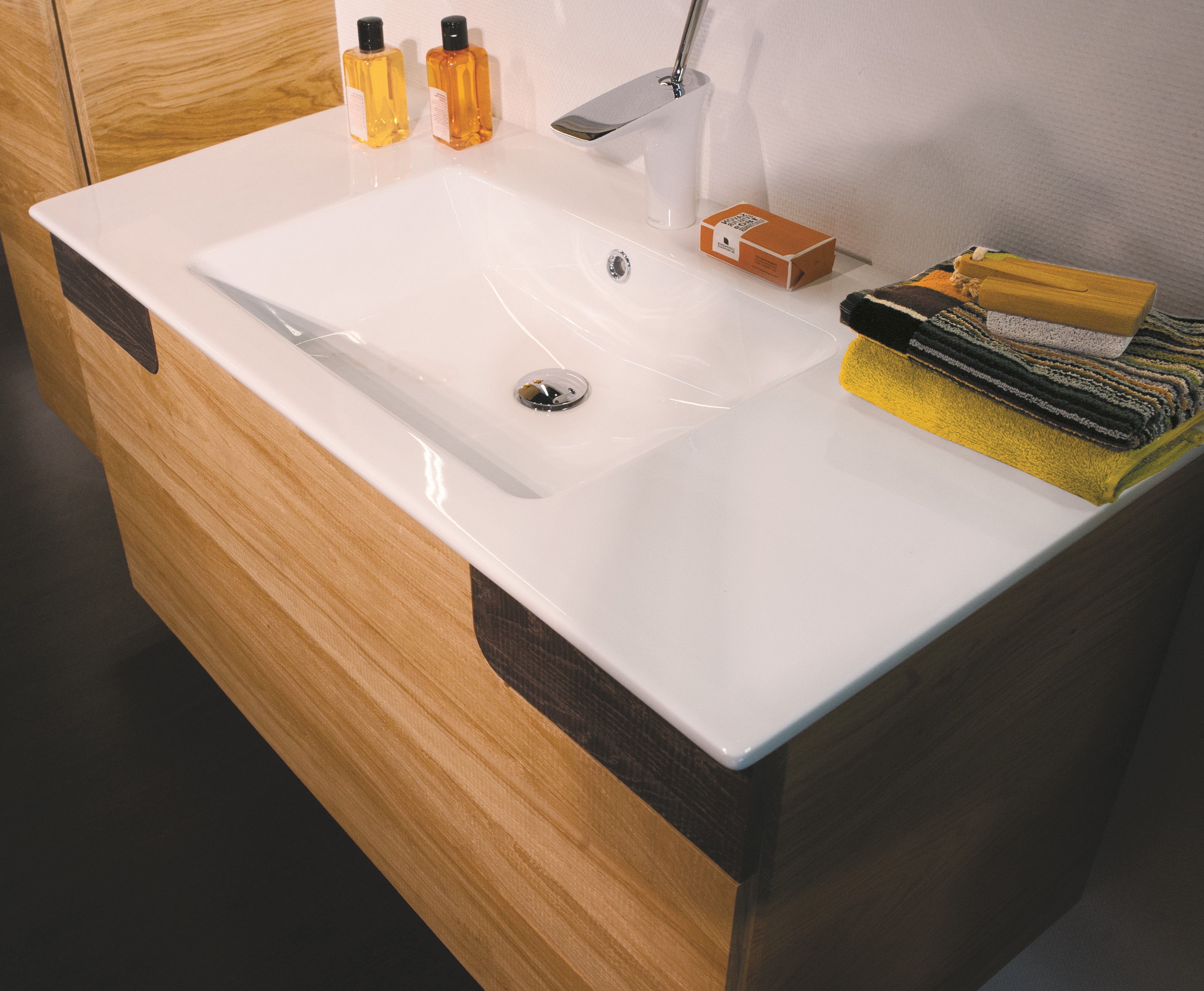 Design elements & accessories
The Evok furniture is sold with a glossy white ceramic vanity top: solid, contemporary & easy to maintain.

We offer several mirrors adapted to the size of the piece of furniture, with or without adapted lighting as well as matching columns.

Accessories include aluminum legs, drawer dividers and storage boxes.
Please don't hesitate to contact us if you have questions !
Email : contact@lidoweb.com – Phone : +33 3 29 81 23 23